KVH wood is solid wood glued lengthwise with micro-splines. Dried spruce wood is used to produce KVH. During production, damaged elements with low strength are cut out of the beam. KVH wood comes in two types of surfaces: KVH-Si is used in visual constructions – for car shelters, pergolas but also mezzanines or terraces.
KVH® construction wood is a certified product and stands out among many other species in that it is produced using very rigorous quality and strength standards. As a result, it achieves high performance parameters that work well in constructions with high requirements. The use of KVH® construction wood is a guarantee of many years of durability – much greater than in the case of traditional wood. It owes its durability to special processing. High-class (C24), coreless wood is chamber-dried to 16% moisture content, so that KVH® wood will not be attacked by fungi causing its damage.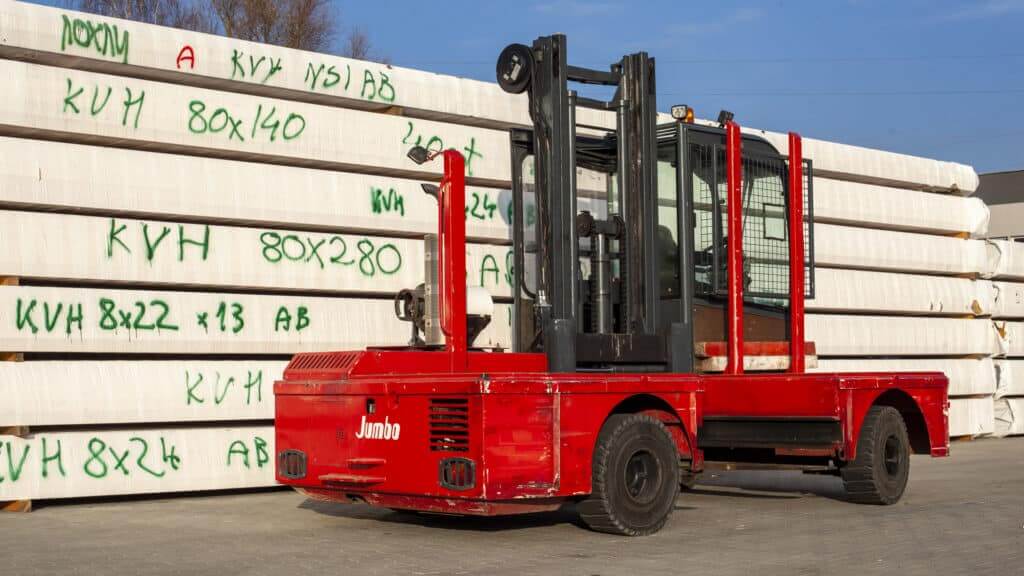 KVH meets the requirements of building supervision and standards for wood for such applications.
The basic advantage of KVH wood over conventional solid construction timber includes:
the ability to produce long beams
four-sided planing of each beam
milling of beam edges
drying in professional drying chambers to an optimal moisture content of 15%,
low tendency to crack and deform during operation
it can be used without chemical protective agents.